Visit these sites for useful information about Cody, Wyoming.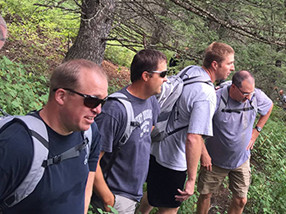 Founded by the famous Colonel William F. "Buffalo Bill" Cody, our historic city serves as the county seat for Park County. Cody, Wyoming, is a thriving and tight-knit community of nearly 10,000 residents.
Our community is very supportive of our schools. In Cody, we understand the importance of educating future generations to succeed in an ever-changing, global society.
There's so much to do in beautiful Cody, Wyoming! Plan your next adventure here.
Buffalo Bill Center of the West
Spend a day exploring this complex of five museums, including the Plains Indian Museum and a research library featuring art and artifacts of the American West.
Buffalo Bill Dam
Located on Wyoming's Shoshone River, this engineering marvel dates back to 1910. At 325 feet high, it was the highest dam in the world at the time, and it's a must-see to this day.
The Teton National Forest
The Bridger-Teton offers more than 3.4 million acres of public land for your outdoor recreation and escape. Experience this beautiful landscape by road, trail, and thousands of miles of rivers and streams.
Yellowstone National Park
The city of Cody is located just 52 miles from Yellowstone National Park's east entrance. Take a roadtrip to discover the world's first national park, complete with colorful hot springs, mudpots, and geysers.