News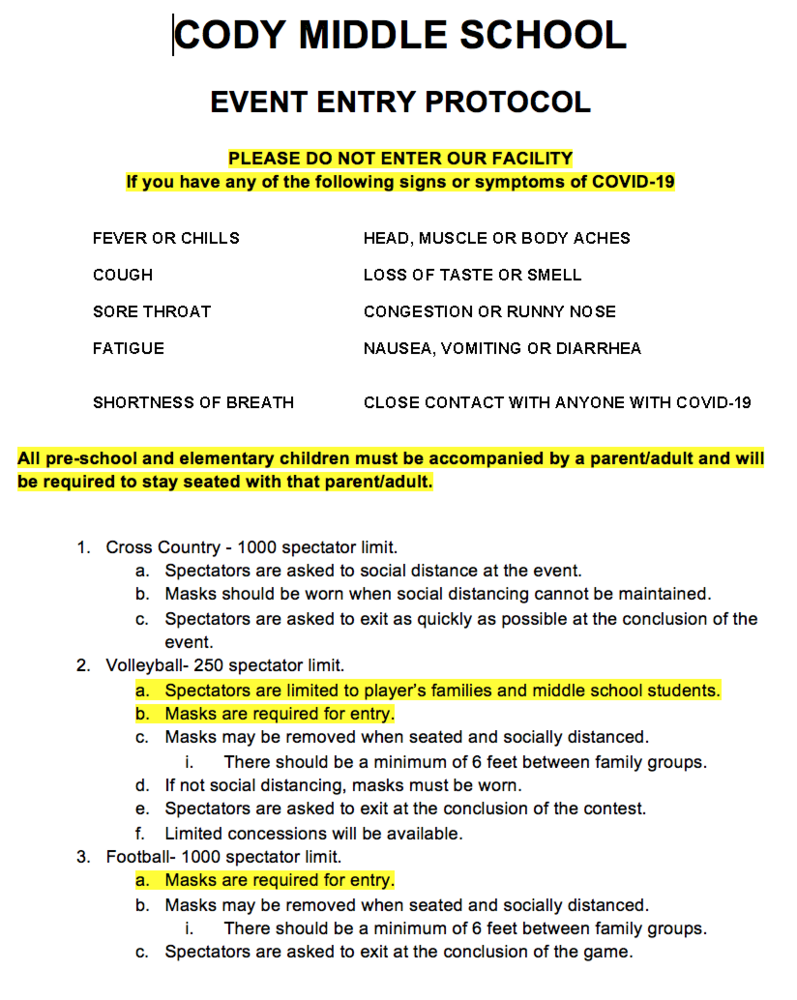 CMS Activity Event Protocol
8th Grade Student Supply List - 2020/21
7th Grade Student Supply List- 2020/21
SEE ALL NEWS
LIVE FEED

Cody Middle School
3 days ago
Learn to stake, free day!
view image

Kelly Merager - CMS Principal
14 days ago
Attention CMS School Community -
With the recent installation of the Park County Mask Mandate, please be advised that students, parents/guardians, fans and community will need to have a mask on during all school functions, activities and sporting events. Please be prepared to abide by these rules for the safety and well being of our school community.

Cody Middle School
20 days ago
It is Cody High School Bronc football championship game day-12:00 pm at Spine Vannoy Field! Bring your game day ticket, a mask, your blue and gold colors and a cheerful spirit. Good luck and Go Broncs!

Kelly Merager - CMS Principal
21 days ago
CMS Kids First Parent Group is selling Domino's Fundraising cards as a fundraiser for the group. Money raised will be used to support needed school materials to support teaching and learning. Please see the front office for a card.
view image

Kelly Merager - CMS Principal
23 days ago
Happy Veterans Day! Cody Middle School is forever thankful to all of our Veterans!
view image
SEE ALL POSTS